Today's Memo: Father's Day Gift List
Every year, I like to bring you some of my favorite finds for different Holiday's. And let's face it, everyone loves a top 10! So, in no particular order, here are my favorite gifts for him for June 19th.
NFL Toaster: This one is for the die hard football fan. Because what could be better than a Steeler sandwich?! Fourteen different teams available in case you don't cheer for the black and gold.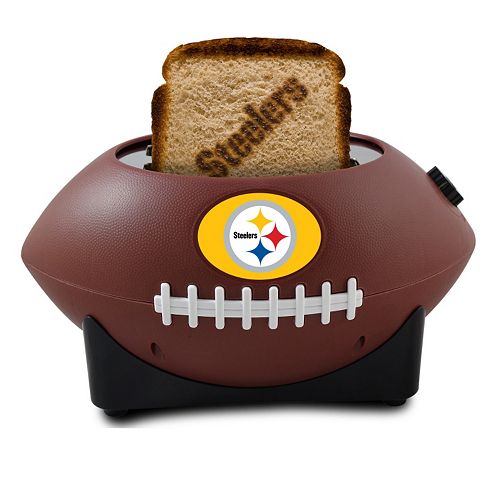 2. Mead Making Kit: Mead, which is wine made from honey, is a hit among many home brewers. This kit makes the DIY a breeze for someone just beginning to explore home brew.
3. Sword Campfire Roasters: For the camper (and kid) at heart. The only thing better than s'mores, are s'mores roasted on swords! Great for the backyard fire pit or a weekend in the wilderness.
4. The Obsessive Cutting Board: For the Type A's out there! Made with bamboo for the eco-friendly too. I'll take my PBJ cut at a 45.
5. Whiskey Decanter and Glasses: For the man with a sophisticated man cave. These come in gold, silver, and copper.
6. Toggle Switch Plate: Functional and stylish! This switch plate easily screws on to an existing light switch. Made of decorative wood.
7. Cocktail Recipe Glasses: No need for measuring. Just pour contents right up to the lines on the glasses for the perfect gin, rum, vodka, or whiskey based drinks. Sixteen recipes in total!
8. Wood Chip Smoker Box: Love the smoky flavor but don't have a smoker? Simply place a handful of pre-soaked cedar, hickory, mesquite or other wood chips in the stainless steel smoker box and place the box on your gas or charcoal grill while cooking.
9. Baseball Board Game: Great for family game night. This baseball themed dice game is fun for the whole family. Its stylish design makes it a perfect coffee table companion.
10. Beer Cap Map: A great way for him to display his bottle cap collection from USA travels. Made of birch wood and holds about 80 bottle caps.